We strive to deliver the highest value to our selective clients in order to attain their business and financial objectives
HOI is organised under a matrix structure into both industries and areas of expertise, in which our clients work and where we have gained significant experience on both a national and international level, Joint-Ventures or privileged contacts and teams with in-depth knowledge of these markets. This organisation is designed to provide a more effective specialized response to our clients' specific needs. Each team is headed by a partner who leads a team of finance, technical, legal and banking professionals chosen for their degree of specialization and high level of competence.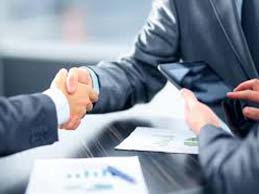 Experienced Partnership
We're honored to have partnered with some of the world's best entrepreneurs.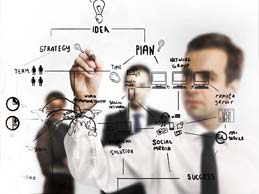 Portfolio Resources
Draw on the expertise of experienced professionals, executives and entrepreneurs to achieve your business goals.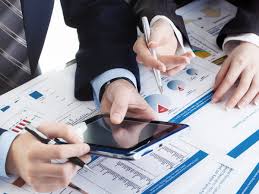 Investment Approach
From venture capital to growth equity to fixed income, we can provide capital to fit all stages of your growth.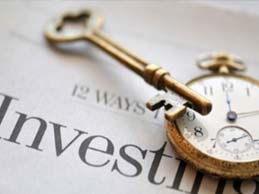 Extensive Resources
When you partner with HOI, you get the committed resources of one of the largest teams in the industry.
We analyse your needs carefully
We know that no two businesses are alike and every client is unique, where each faces their own set of challenges. That is why we work with each client to develop tailored investment products and solutions based on their specific profile and broader business and/or family objectives. To further that effort, we have dedicated teams of professionals who specialize in specific industries. Our experts partner with organizations and businesses within these industries to help understand and address unique challenges.
we provide service to the customer above all else adding value through speed of delivery and quality of advise
The Corporate Services division at HOI provides a comprehensive range of business services for funds, family offices and high net worth individuals. We specialize on Mergers & Acquisitions, Private Equity, Venture Capital, Mezzanine Finance, Acquisition of Portfolios, MBO's, LBO's and Distressed Asset Portfolios in our key markets of interest; Our long-standing experience in key industry segments in SE European, MENA, Russia and ex CIS markets has given us an in-depth understanding of financial investors' business models. We act as the advisor of choice for funds and selective investors from the seed capital phase of the projects right through to business development and the final exit. We represent clients investing in buy-out projects mainly in the Real Estate & Hospitality, Banking, Shipping and Energy Sectors.
Read more about Corporate Services
All too often, the urgencies of the day distract management from one of its most essential duties, the execution of a well thought-out plan. Let us help you formalize your vision, translate it into a series of measurable actions and engage your team in its execution. Planning is simply the definition of a logical set out actions that will allow you to achieve your goals. Leadership is the unique ability to convince others to execute your plan. Do you recognize the difference between effective planning and game-changing leadership? If so, you understand the organizational power that can be realized when properly managed.
Read more about Strategy Advisory services
HOI and its partner network bring together unique hands on experience and track record in real estate sourcing, planning & development, project management and execution as well as financing worldwide.
Read more about Real Estate services
"A fully integrated platform designed for interoperability, flexibility and advanced analytics capabilities in order to enhance clinical care excellence, and further research and education in the field of Physical Medicine and Rehabilitation"

Benoy is working with HOI on projects in Europe and the Russian Federation. Benoy's global approach to design and local understanding of markets complement HOI's deep commercial and business knowledge resulting in high value creation for the client while raising the aesthetic standards to a whole new level. Working alongside some of Benoy's most talented designers, HOI has not just allowed but positively encouraged creativity. The mutual trust and genuine respect between architect and client has resulted in some incredibly forward-thinking design.

"HOI's expertise and depth of knowledge, understanding of local market realities and dynamics, ability to think outside the box and willingness to engage our people in their thinking process, sets them apart from other consulting houses. HOI team has been instrumental in the conception, viability assessment and design of "Tver Marina" which represents today one of the most exciting lifestyle mixed-use schemes in Russia. We see HOI not as a supplier but as key partner in our efforts to establish Status as a leader in the area of 'Lifestyle Developments in Russia', and we believe our collaboration in the Tver Marina Project is the first of many to come."
The Government of Cyprus has laid out new simpler investment criteria that will enable non-EU citizens to secure Cypriot citizenship. This initiative aims to further encourage international investment in Cyprus by high net worth individuals. It is now possible to acquire Cyprus Citizenship by exception through direct investment in the Republic of Cyprus in the form of individual or collective investment schemes, that invest in "approved" investments for yield, capital appreciation and/or growth. HOI offers a full portfolio of approved diversified investments in different asset classes to meet the most demanding investor profiles.
Read more about EU Citizenship services
With careful planning you can protect and maximize value for your family asset portfolio. HOI through its partner network offers a wide range of financial products available in the market today and works closely with selective high net worth clients and family offices to develop custom niche investment strategies across asset classes and geographies.p> Read more about Wealth Management services