We are able to offer a holistic quality service portfolio via an extensive partner network

Part of the leading banking and financial services group in Cyprus, the Private Banking practice of Bank of Cyprus offers banking, investment, financial end ancillary services to high net-worth individuals end their families worldwide. Service offering entails tailored-mode services that ore unique to client individual needs; dedicated attention of own Private Benker backed by on experienced teem of investment end wealth management professionals, focused on growing, managing end protecting clients' wealth. All banking end investment requirements met through a single service point.

Newmark Grubb Knight Frank (NGKF) is one of the world's leading real estate advisory firms. Provide a fully integrated platform of services to prominent multinational corporations and institutional investors across the globe, as well as to occupiers, owners and developers of real estate on a local, regional and national levei.Together with London-based partner Knight Frank and independently owned offices, NGKF's 12,000 professionals operate from more than 330 offices in established end emerging property markets on six continents. NGKF's full range of services includes leasing advisory, global corporate services, investment soles end capitol markets, property end facilities  management, program end project management, and valuation and advisory services.

Crossbridge Capitol is an independent investment firm offering wealth management, merchant banking and principal investment services to high net worth individuals, family offices and institutions. It combines the innovation and  boldness  of  a  boutique  operation  with  the  high standards and professionalism of an institutional firm.

APEX Capital Partners Corp. is an experienced boutique investment advisory firm providing expert advice in the areas of citizenship acquisition, global wealth and asset management, international finance, investor immigration and real estate investments. The firm has been servicing high net worth clients in foreign investments and citizenship acquisition over the past 20 years.

A dynamic, rapidly expanding, accounting, auditing, tax & business advisory firm, having its head office in Limassol – Cyprus with offices in Nicosia and Pafos, offering a wide range of professional services, beyond the accounting concept. The company, CSC Christodoulou Ltd is a member of the Institute of Certified Public Accountants in Cyprus, holding the relevant practicing certificate of auditing in Cyprus and has won the first ACCA Global Award for High Quality professional services. The firm offers specialized international tax advisory to meet the increasing needs of international clients.

Papaphilippou & Co LLC was founded in 1963 by Loukis Papaphilippou. After three mergers, and on the basis of the firm's home grown partner tradition, L Papaphilippou & Co LLC has grown to become one of the leading international firms in Cyprus in terms of size, links and trusted affiliations, clientele and quality of service offered.   Papaphilippou & Co LLC offers wide range of legal services to businesses, individuals, public organizations and governments. The firm has a strong litigation team, handling all forms of commercial dispute resolution with considerable experience in arbitrations and court litigation. During its long history, L Papaphilippou & Co LLC has been retained and instructed by a number of valuable and prestigious local and foreign private, public and government organizations. The firm is proud to be the Cyprus member of the State Capital Group. Also, at the firm's disposal are a number of professional contacts in North America, Europe, the Middle East and the Far East and, accordingly, the firm is equipped to provide comprehensive support to clients active in cross border business, via its multijurisdictional networks and connections.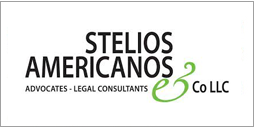 Stelios Americanos & Co LLC is a full service, highly innovative law firm with headquarters based in Nicosia, Cyprus and a branch in Athens, Greece. It specializes in corporate, commercial, energy and banking law, (focusing mainly on transboundary banking financing, joint ventures, mergers and acquisitions), corporate and commercial litigation, real estate, financial and investment regulatory compliance and blockchain legal advisory.
Stelios Americanos & Co LLC provides its services to governmental and semi-governmental organizations, major international financial-banking institutions, investment firms, public companies, and multinational corporations, in matters related to international finance and securitization, complex cross-border transactions, including mergers and acquisitions, financial advisory, regulation, restructuring and litigation before courts or arbitral bodies. The firm assembles a dynamic and reliable legal team, working effectively and efficiently with cutting edge technology, establishing, thus, an enviable reputation for its effectiveness, competency, and innovative practices.
Stelios Americanos & Co LLC is considered one of the leading law firms in Cyprus.

A world renowned architecture and master planning team of talented individuals working from design studios in the UK, Middle East, India, China and Asia. Founded in UK in 1947, Benoy is now a truly global player, a leading creative force, having received numerous awards. The firm's design portfolio includes award winning developments throughout the world.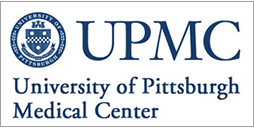 UPMC   is   an   integrated   global   health   enterprise headquartered in Pittsburgh, Pennsylvania and is one of the leading nonprofit health systems in the United States and internationally. UPMC transformed the economic landscape in western Pennsylvania, creating a genuinely integrated health delivery system with internationally renowned centers in transplantation, cancer, neurosurgery,  rehabilitation, geriatrics, and woman's health, pediatrics and several other core competencies.  UPMC actively commercializes its expertise   globally   bringing  world-class   health  care, advanced technologies, and management skills to markets through its International and Commercial Services Division.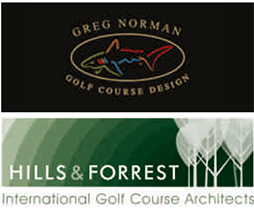 A world renowned Golf Course design and development team led by Greg Norman and Steve Forrest. First established in 1987, Greg Norman Golf Course Design (GNGCD} and Greg Norman are today recognized as the premier signature golf course designers and architects in the world. GNGCD has opened 77 courses worldwide and has an additional 37 projects in various stages of development.  Hills & Forrest, International Golf Course Architects are rightfully considered among the game's elite practitioners of golf course architecture. To date, there are more than 240 of the firm's original designs in play across the United States, Europe and Asia.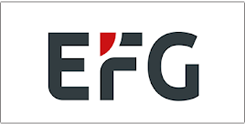 EFG International is a global private banking group headquartered in Zurich, Switzerland with subsidiary private banks in major financial centers. EFG International operates in around 40 locations worldwide, and its shares are listed on the SIX Swiss Exchange.  At EFG our aim is straightforward: to provide you with the best in international private banking and wealth management, and our teams are empowered to think entrepreneurially about our clients' individual needs. Activities encompass banking and credit, financial planning, investment management, financing and sustainable wealth solutions.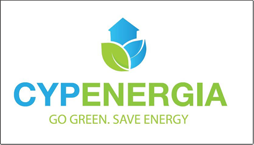 A niche Energy Services Company based out of Nicosia, Cyprus with main focus on alternative energy projects' design and implementation; since 2012 Cypenergia has been providing turnkey solar solutions adapted to each customer's individual needs. CypEnergia is placed among the leaders in the field of energy in Cyprus, with outstanding price-performance ratio solar plants that transform solar energy into green assets by maximizing value and mitigating risks. The Company provides full mechanical and electrical engineering services with highly qualified in-house engineering staff able to serve the entire value-chain of complex green energy projects.

A leading European market research and business consulting firm with customer centric and results driven focus; strong commitment in building business relations and focused to growing clients' businesses and brands. Experts in brand development & positioning, product development and optimization, pricing strategy and market & targeted segmentation projects thorough the utilization of advanced analytics, the development of predictive models, the deep market knowledge and the strength of sector/category expertise.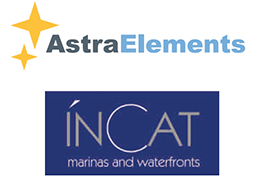 The partnership of Astra Group and lngenierfa Civil del Atlantica, SA. (INCAn represents today a leading player in Waterfront and Marina Design, Branding, Build and Operations in Europe. The sectors of activity include concept development and development strategy, feasibility/technical studies, equipment supply & installation, building services & construction, project management, marina promotion and consulting. All infrastructure services including transportation engineering, coastal engineering, hydraulics and environment offered by INCAT, a Spanish engineering company established in 1998. INCAT is the Winner of the PIANC 2012 Marina Excellence Design Jack Nichol Award.

EMS Economic Management is an economic and market research consultancy established in 1991, with a wide range of experience in economic development and planning, regional development, real estate planning, and specialized services such as feasibility studies and commercial impact assessments. Its public relations service operates under the trade mark Highway Communications which specializes in public relations, media, event organization, and European Union Projects.
GPS represents the Property Management arm of the Group which manages the extensive property asset portfolio that HOI manages. Services include basic Building Maintenance, Electromechanical, Plumbing, Lighting, BMS Support, smart building services, Security, Fire Safety Systems etc. GPS ensures full tenant satisfaction and ensures preservation of healthy yields with long term rental contracts for the HOI managed real estate asset portfolio through consistently high quality of service.

The Firm Rois Nicolaides, K. Talatinis & Ph. Christodoulou (Chartered Surveyors and Valuers) Ltd was established in April 1988 by Mr. Rois Nicolaides, Dip. G.S., A.C.I.Arb., M.Sc.. (Urban Land Appraisal), F.R.I.C.S. The firm is considered today as one of the leading valuer practices on the island with offices in every city. The firm is regulated by RICS international standards and is involved in the valuation and advisory services of commercial, residential and mixed use properties as well as the analysis of investment properties.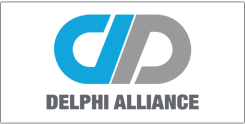 The first multi-practice global Association linking professionals from twelve different lines of services with exclusivity membership rights by country, city and by line of service, building synergies and creating new business opportunities between member firms. The twelve multi-practice participation creates the ground-breaking "local and global alliance" concept, allowing its members to share insights, knowledge, expertise, global resources, client referrals and develop joint ventures to bid for public procurements and local and international projects that have eligibility requirements, which essentially would be extremely difficult to achieve on their own.

Enigma is a modern, full service Communications firm with head offices in Cyprus and partners in many regions of the world, such as in the United Kingdom, Saudi Arabia, Russia, China, Greece and more. Founded in Cyprus in 2000, Enigma is recognized as a global player and a leading creative force. Underpinned by real personality, the Team is united by the desire to create the very best in communication. International experience and local understanding, creative flair and design integrity are brought together to deliver communication solutions that are inspiring, enduring, cost effective and commercially sound. Internationally recognized, Enigma's core philosophy remains simple. Creativity and viability are not mutually exclusive. They are essential and complementary elements of the unique 'Enigma Offer'.