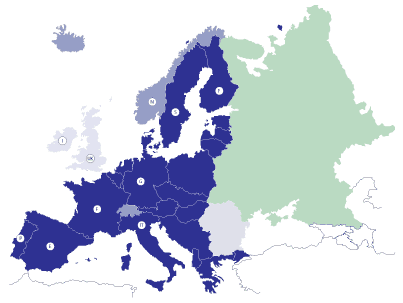 TRAVEL FREELY AROUND EUROPE AND NOT ONLY
European passport holders are allowed travel without visas to more than 140 countries
HOI through its partner network has become the leading provider of Citizenship investment schemes with a proven success track record. Our all inclusive service portfolio includes:
- investment sourcing
- corporate holding structures
- citizenship processing
- private banking
- nominee and trust services
- property management
- legal and tax advise
- asset management

Cyprus (EU): Citizenship by Investment Scheme – Fast Track
As per the Decision, a non-Cypriot citizen, who meets one of the following economic criteria, either personally or through a company/ companies in which he/ she participates as a shareholder - proportionally based on the percentage of participation, or even as a high-ranking Senior Manager of a company/ companies that meets one of economic criteria, may apply for the acquisition of the Cypriot citizenship through Naturalization by exception.
- The Government of Cyprus has laid out new simpler investment criteria that will enable non-EU citizens to secure Cypriot citizenship
- This initiative aims to further encourage international investment in Cyprus by high net worth individuals.
- It is now possible to acquire Cyprus Citizenship by exception through direct investment in the Republic of Cyprus.
- The main vector will be through the purchase of property
- This can be in the form of individual or collective investments, and applies to property of pre-determined values and property types: residences, offices, rental premises, hotels, resorts or a development of a similar nature
- Approved Investments are required to be held for a min of three years – thereafter investors are free to liquidate their investments.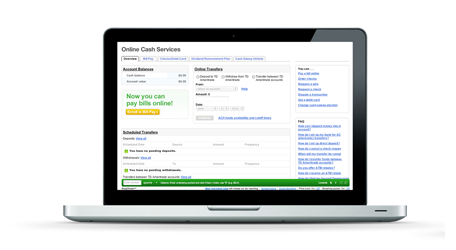 Cyprus is the first country in Europe to offer a fast track option to obtain citizenship and a passport within 3 months. On the 24 May 2013, pursuant to subsection (2) of section 111A of the Civil Registry Laws of 2002-2013, the Cyprus Government has enforced favorable immigration policies, further fostering a way of obtaining Cyprus Citizenship by investment. The new regulations simplify the entire procedure in both time and formalities.
Collective Investment Scheme (CIS)
Total Required Amount €15 million for min of 5 Applicants. Investment €12.5 million plus €2.5 million Residential Requirement
Individual investors are required to invest at least €2.5 million each, provided that they are participant in an approved collective investment scheme, provided that the total value of the investment is at least €12.5 million. In addition each applicant must hold a permanent privately-owned residence in Cyprus with minimum value of €500.000 + VAT.

- Participation to special collective real estate schemes, with a property portfolio of at least €12.5 million in the Republic of Cyprus.
- Participants to the special collective real estate purchase scheme will acquire a Cyprus (EU) passport by a direct investment of only €2.5 million from June 14, 2014 whilst non-participants will have to invest by way of direct investment €5 million.
- Collective Incentive Schemes allow groups of investors to participate in yield baring investment opportunities with a minimum investment of €2.5 million each.
- Eligible participants are also required to acquire a residence in Cyprus of at least €500.000 plus VAT.
- A balanced asset portfolio can provide sustainable long term returns with significant capital appreciation at divestment.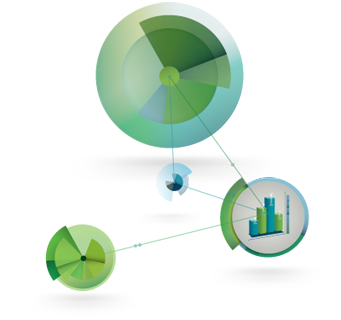 Direct Investment Scheme
Investment Amount €5 million
Foreign investment is a major factor in Cyprus' economic development and every effort is being exerted to create a friendly environment for foreigner investors. The Government has liberalised the Foreign Direct Investment (FDI) policy for both EU and non-EU nationals and furthermore there is no longer any distinction between foreign and Cypriot enterprises. Individual investors are required to invest at least €5 million for the purchase or construction of building (residential or commercial or in tourism sector development) or other approved investment (shares of a Cypriot company with property assets, operations, hotels, land etc). In addition the applicant must hold a permanent privately-owned residence in Cyprus with minimum value of €500.000 + VAT.
Qualifying Types of Investments
- Yield Property Investments
- Hotel/Tourism Investments
- Property Development Investments
- Acquisition of Companies / Businesses
- Purchase of Shares of Operating Companies registered in Cyprus
- Purchase of Financial Assets
- Consortium Participations in Government /Public Projects
Other Investment Options
Bank Deposit - Investment Amount €5 million. The entire amount should be deposited in a three year fixed-term bank account with a bank in the Republic of Cyprus in:
- A company or a trust, of which the applicant is the beneficial owner of.
Combined Investments
Investment Amount €5 million. Accumulated & combined use of any of the above investment mediums.
a company or a trust, of which the applicant is the beneficial owner of.
Capitalizing on its strategic location, Cyprus has developed through the years into a reputable international services hub especially in the financial services, maritime and shipping. European Union and eurozone membership have further enhanced Cyprus's attractiveness and its role as a business bridge and springboard for investments in Europe, Africa and Asia.
A diversified waterfront Residential Offering with recreational and F&B offering, promoting active living with all needed "comforts". An attractive branded lifestyle waterfront resort with an unparalleled offering of lifestyle residential, leisure, wellness and active living, while providing the highest quality of services, amenities ...

A sustainable dynamic design providing unobstructed water views. An attractive branded lifestyle waterfront themed resort living with an unparalleled offering of lifestyle residential, hospitality and wellness, entertainment & leisure while providing the highest quality of services and amenities for visitors, guests and tenants

Vermont Residences will become one the most desirable residential destinations in Nicosia for young professionals and families.

A leading signature lifestyle green office tower planned with the highest quality of services and amenities for visitors, guests and tenants with clear focus on the needs of shipping companies

Located in the traditional Limassol city centre, where it has been witnessed very active development during the previous years and the built environment is characterized with multi storey buildings, with retail shops on the ground floor and offices on the upper floors.

A sustainable dynamic design providing unobstructed water views. An attractive branded lifestyle waterfront themed resort living with an unparalleled offering of lifestyle residential, hospitality and wellness, entertainment & leisure while providing the highest quality of services and amenities for visitors, guests and tenants